24 Hour Emergency Services
Unfortunately, a residential plumbing emergency doesn't always occur during office hours, which is why it's always handy to know the number for your local emergency plumber!
sureplumb offers a 24-hour emergency plumber service across the Sydney Metro area and beyond. 
No matter what the problem may be, one call to us is all it takes for emergency plumbing assistance to be on the way!
Contact our emergency plumbers by giving us a call or filling out our online form!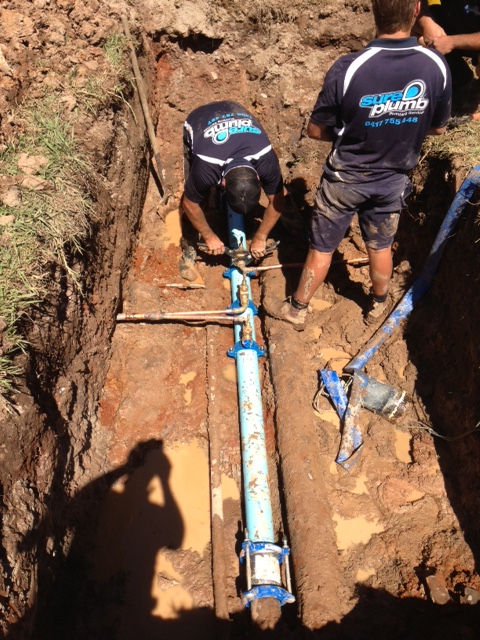 Our Emergency Plumber Services
Our team are able to deal with emergency plumbing problems of many different types. Some of the appliances and systems we can work with include:
Hot water systems (including larger, industrial hot water systems).

Malfunctioning pumps.

Back-flow issues.

Issues with gas hot water systems – our engineers are qualified to deal with gas as well as water, enabling us to work on gas hot water problems safely and legally.
Industrial, Commercial and Domestic Emergency Plumbing
At sureplumb, our experienced, skilled plumbers are knowledgeable in commercial and industrial plumbing, as well as capable of dealing with domestic plumbing emergencies correctly.
Our team are up-to-speed with current regulations and legal requirements as they relate to a wide range of plumbing issues.
Our plumbers are qualified to deal with complex plumbing issues, as well as more routine, day-to-day emergencies.
What is a Plumbing Emergency?
Generally, a residential plumbing emergency will be either an uncontrollable flow of water, for some reason, or a blocked drain that's causing sewage back flow into your premises. 
Typical emergency situations include:
A burst pipe.

A water valve that's stuck or broken, so water can't be switched off.

Broken sump pump.

A pipe or sewer blockage that's leading to hazardous back flow.

Industrial plumbing may occasionally require emergency plumbing for a sub-urgent problem, but one that is likely to turn critical if not treated in the next few hours.

Flood risk. If you have cause to believe, for any reason, that a plumbing issue is going to result in flooding, it's sensible to call us out to provide a prompt solution.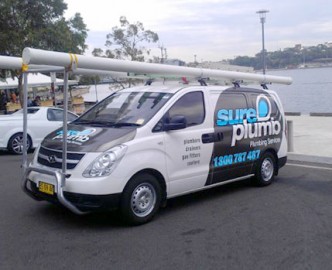 One Visit is Usually Sufficient
Whether you schedule an appointment during working hours, or call us to attend a 3am emergency, you'll still receive the same great service and value.
On an emergency call-out, our team use a well-equipped van that usually contains everything necessary to carry out repairs on a wide selection of appliance makes and models.
We will never leave a customer in a state of emergency!
One-Stop 24 Hour Emergency Solution
In addition to being fully qualified plumbers, the team also have expertise in metal roof repairs, and gas fitting. 
For our customers, this means we are able to deal with complex emergencies that would normally require input from several different trade professionals.
When you call our emergency plumber service, we provide a multi-faceted response – there's just one phone number you need: ours. 
Available to deal with storm-damaged properties, or more complicated plumbing issues, you can depend on sureplumb to meet all your emergency plumber needs.