A leaking or broken metal roof can be a stressful time for any homeowner or business.
Getting professional metal roof maintenance & repair services in Wollongong is a must to prevent further damage, and ensure your property is both safe and secure.
At sureplumb, our expert plumber team specialises in all kinds of maintenance, from quick fixes to leak prevention through to full metal roof replacements.

Our residential, commercial and industrial metal repair & maintenance services includes:
roof leak investigation and rectification;
supply and installation of customised metal roofing to meet our client needs, including roof sheeting type specifications, flashings, box gutters etc.
With over 50 years' experience in investigation and diagnosing general problems you may face, you can be assured your maintenance are in safe hands.
Get a free quote by giving us a call or fill out our form!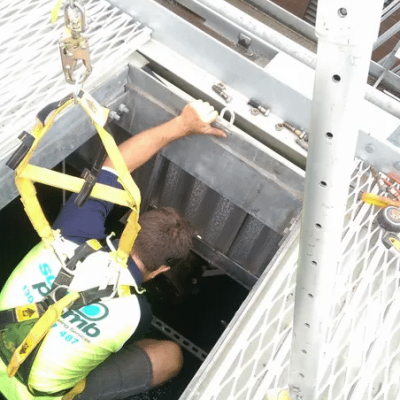 Reliable Emergency Maintenance Services
Our expert emergency service is the best option for sudden leaks, damage due to storms and much more.
We can come out on emergency callouts to ensure your property is safe, flood-free and repaired to the highest possible standard.
We can also advise on additional repairs and maintenance that may need to happen following our initial call-out as part of our service
We Offer Scheduled Metal Roofing Assistance
If you have minor damage or need a longer term solution, we also offer scheduled metal roof maintenance.
We come out to you at the most convenient time to fix any problems you have and provide a quote for modern metal roofing, designed to last in all weather conditions.
Affordable & Trusted Service
If you need fast, affordable and reliable metal roofing services, sureplumb is the best team to get the job done.
Our specialist, highly-skilled team is well-equipped to handle even the most complex of needs.
If you want a local service you can trust, our plumbing team will ensure all work is completed to an exceptional standard.
Reputation Backed By 50 Years' Experience
Our local, friendly service makes us a good fit for metal roof repairs in Wollongong.
With a reputation for great work and connections with local suppliers, we're well-placed to offer assistance that is fast, convenient and budget-friendly to our customers.
Talk to Our Metal Roofing Team Today!
If you need urgent help with metal roof repairs in Wollongong, you need to speak to the experts.
So simply contact us today using our enquiry form, or call us on 0417 755 448 now.