Our Domestic Plumbing Services
sureplumb offer a complete range of residential plumbing services suitable for homes of all shapes and sizes. With plenty of experience and expertise in repairs, installations and maintenance, we are proud to serve customers across Greater Sydney, Wollongong and Illawarra.
Our key services are detailed below. If you have any complex plumbing jobs, or require more information, get in touch.
We specialise in all domestic plumbing Wollongong works, including repairs and new installation of toilets, including blocked toilets, showers, basins, sinks, tapware and hot water systems.
Contact our emergency plumbers by giving us a call or filling out our online form!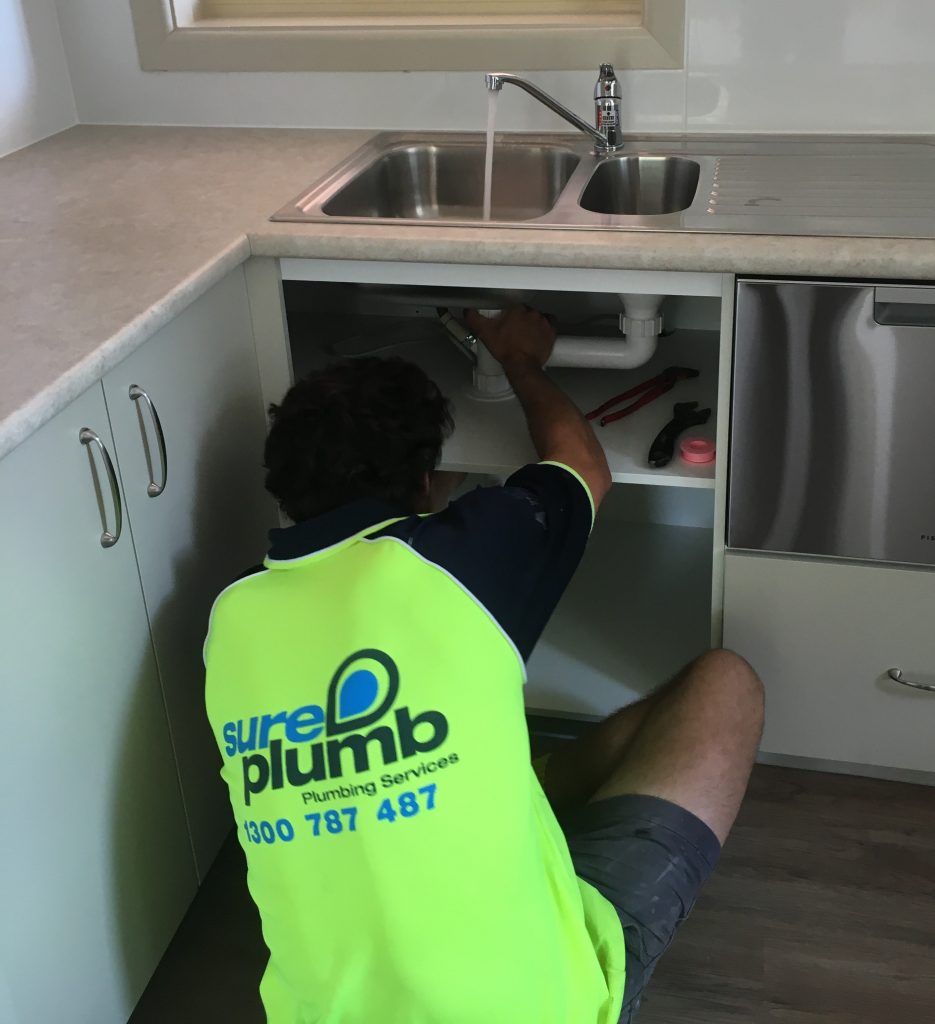 The sureplumb team are on hand to fix or service hot water systems of any type or age. We will always advise on the most cost-effective hot water system solution to your hot water needs, whether that's completing a timely repair or considering replacing the entire set-up.
Dripping taps, leaking pipes or a complete burst following a cold snap are part and parcel of residential plumbing systems. sureplumb is able to attend promptly to fix leaks large and small, providing economical solutions that work!
Whether your toilet is slow flushing or sewer lines are clogged up, our residential plumbing team are qualified to assist with unblocking your toilet and bathroom pipeworks across Wollongong. We also fix broken pipes and assist in correcting piping installation issues.
Sanitary Ware Installation
Planning your next bathroom makeover? We are able to design and order all the sanitary ware needed to transform your bathroom into something truly special. Our Wollongong domestic plumbers have good knowledge of the pros and cons of the various styles and brands on the market, enabling us to make customised recommendations based on your individual circumstances.
Sanitary Ware Repairs
Blocked toilet? Chipped sink? Leaking bath? Show enclosure that's seen better days? We are able to repair sanitary ware, using high-grade materials and expert workmanship to leave it in top condition. Our aim is always to save you money on your plumbing: we will always discuss your options with you, enabling you to decide on what's best for your family and your budget.
Advice on Water Conservation
We are committed to supporting water conservation for every household. As well as being able to recommend a number of water saving measures, our domestic plumbing team are also able to suggest energy-efficient plumbing options. Save the planet (and probably some bucks) by asking us about using less water and power without compromising your lifestyle.
Contact us for a FREE quote or further information about our services.